Disposable Nitrile Inspection Gloves, Blue Powder-Free,For Medical Exam Cleaning, Chemical Industry, Food Prep, Non-Sterile
Product Detail
Product Tags
【High Quality & Outstanding Durability】- Lightweight and breathable material.Our Blue Nitrile Disposable Gloves designed to be rip and tear resistant and enhanced comfort, grip, durability. Experience ultimate protection and comfort with nitrile gloves.Chemical protection and resistance.
【Comfortable Fit & Safer】-  Our  blue cnitrile medical exam gloves thick and stretchy so they don't rip or tear easily, these disposable rubber gloves go on easy to wear and take off. They can also be used with phone touch screens. Moreover,Latex-free Powder-free, these non-latex gloves will more safer. For single use only.
【Finger Texured & Convenient Features】- High level of tactile sensitivity to provide a better grip. Elastic construction forms to the hand to provide outstanding comfort and dexterity. Extraordinary strength and stretchable durability enable you to perform delicate and precise work. Every Detail is for You and better protect your hands.
【Professional & Any Occasion】- These blue disposable gloves look professional while cleaning dirt and grime. They are a great fit for janitorial, beauty salon, gardening use,automotive detailing, light household work, cleaning.law enforcement professionals, hair coloring, painters, cleaners, pet care,tattoos, home decoration,police investigations, lab work, home improvements, hobbies, and arts & crafts.These nitrile gloves are high-quality medical grade and 5 times more puncture resistant than latex gloves. its also provide greater chemical resistance. Our disposable rubber gloves are food grade that can be used as disposable food gloves, cooking gloves, food handling gloves, and food service gloves.
【Care for your hands carefully in every occasion】- Professional blue nitrile disposable gloves protects every fashionable people .After receiving our products or encountering any problems during use, such as size, quality, comfort, etc. you can contact us at any time, we will give you a satisfactory solution within 24 hours.
1. Fast delivery: We are a professional manufacturer of party products with a large inventory.
2. Professional design team: Turning your designs into real products.
3. Exclusive customer service: Hwoyee provide you with comprehensive service and one-stop shopping.
4. Advantage: factory direct price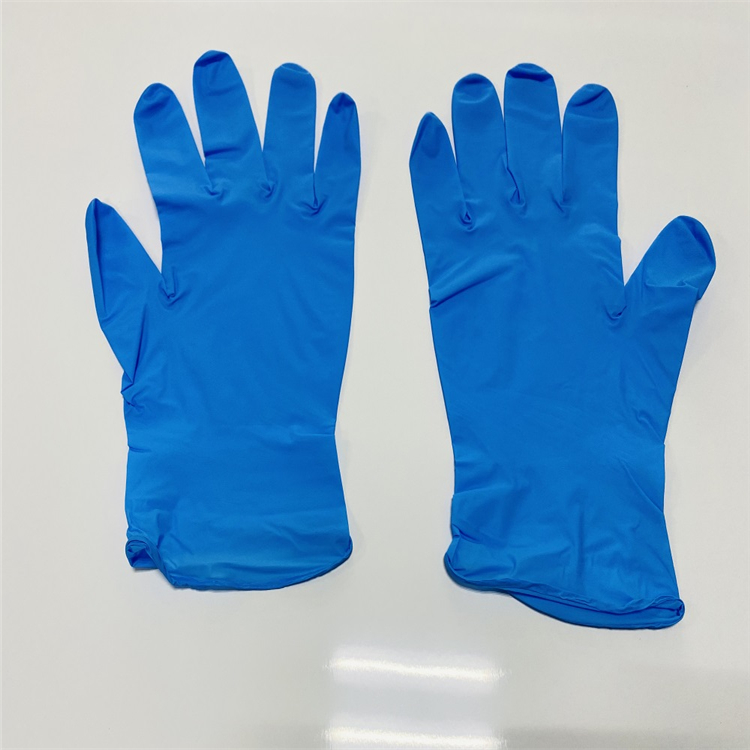 Disposable nitrile inspection gloves
Product parameters:
Weight:3.5gram
Length:≥240mm
Material:Nitrile butadiene rubber latex
Color:Blue
Packing:100 pcs/box
Application:Widely used in fine chemical industry, precision instrument manufacturing, as well as medical and pharmaceutical manufacturing and other industries as processing inspection and labor protection
Product features: Good tensile property, it will not cause allergies and can ensure the flexibility and comfort of the hand under working conditions
Phone:86-731-22495135
Email:Charlotte@hwoyee.com
Address:No. 818 Xinhua East Road, Zhuzhou, Hunan 412003 China.
---
Next:
Long Arm Latex Gloves, Industry Gloves ,Chemical Resistant Gloves, Acid Alkali & Oil Protection
---
Write your message here and send it to us